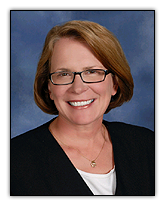 Press Release
Auglaize County Auditor Janet Schuler has begun the process of a state mandated reappraisal of all properties. There will be photographers visiting properties in the county through the end of 2021. These individuals will be working on behalf of the Auglaize County Auditor's office, but are employed by the Auditor's appraisal company, Appraisal Research Corporation. They will be identified with badges, safety vests, and car signs. New values resulting from the reappraisal will go into effect January 1, 2023 and will be payable on the 2024 tax bills. Questions should be directed to the Auglaize County Auditor's office at 419-739-6705, between 8:00 am and 4:30 pm Monday through Friday.
Tax Estimator - Use this tool to estimate real estate taxes using a given property value and tax district.
Conveyance Calculator - Use this tool to estimate conveyance fees.
Conveyance Fees: Auglaize County Auditor conveyance fees are $3.00 per thousand rounded up to the nearest $0.10. In addition, there is a transfer fee of $0.50 per parcel.
Contact Us
(419) 739-6705
8:00AM-4:30PM M-F
Land Use Codes
Land Use Code Descriptions
Surrounding Counties
Links to surrounding county Auditor websites: